About the Stawamus Chief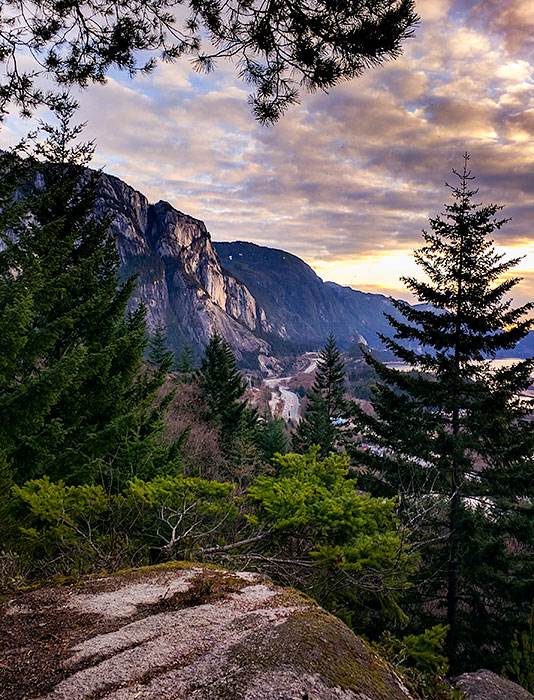 Stawamus Chief Mountain is a granite monolith located immediately to the south of Squamish, a town located between Vancouver and Whistler in British Columbia, Canada. The mountain reaches an elevation of 702m (2,303 feet).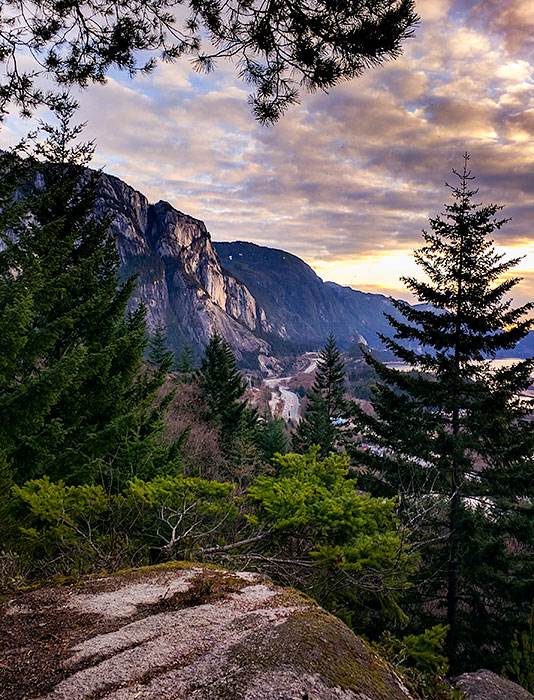 The Chief was formed roughly 100 million years ago as rising magma was forced up by volcanic activity, and subsequently cooled. Over time, glacial erosion formed the cliffs of the Chief, as well as the Howe Sound to the west.
The mountain is a place of spiritual significance to the Squamish First Nations people, and is considered to have great power. Their name for the mountain, Siám' Smánit, more accurately refers to someone deeply respected, such as a teacher, leader or elder.
The Chief is contained within the Stawamus Chief Provincial Park, and is a popular destination for hiking, rock climbing, and many other activities, drawing locals and tourists alike to explore the mountain.
About Squamish
Squamish is a town located at the northern end of the Howe Sound in British Columbia. Located between Vancouver and Whistler on the Sea to Sky highway, and with world-class outdoor recreational activities, it is a popular destination for visitors, and a beautiful home for the 20,000 locals who live here.
The first recorded person of European origin to live in the Squamish Valley arrived in 1874, with around 35 families living in the area by the 1890s, but it was the arrival of the Great Pacific Eastern Railway in the 1910s that first brought significant development to the area. However, a continuous rail line between Squamish and Vancouver was not built until 1956, and the Seaview Highway, which first linked Squamish to Vancouver, opened in 1958.
Mining and logging were the main industries in Squamish. The Britannia Mine, to the south of Squamish, produced 56 million tons of copper between 1904 and 1974, and a wood pulp mill began operations in 1912, closing down in 2006.
With the loss of these industries, Squamish has capitalised on its location and natural beauty. Within commuting distance of Vancouver, it has proved a popular home for people who want to live outside the bustle of the city, and extensive development of trails as well as excellent terrain for rock climbing make it a mecca for outdoor enthusiasts.